Marketing & Communication
- section reserved for professionals -​
Today, a good product without good communication greatly reduces its effectiveness with consumers
a brand must be present at trade fairs, on social networks and in all communication media.
Our marketing department is at your disposal to work on the TobeLoved® brand or on your own brand.
On request, we can work with you on your image and your project or that of your clients.
Do you have a special event or trade fair to organise?
Do you have an in-store display or simply a brochure or catalogue to print?
Our many years of trade show and print experience will also enable you to promote your brand or the ToBeLoved® brand effectively and in a personalised way, guaranteeing you the best presentation and branding.
In short, our partnership is not limited to the sale of our products; the ToBeLoved® team is also there to support you on a daily basis.
We help you support our brand
Here are a few examples of what can be done.
Our marketing team will support you all the way: you want to run an advertising campaign,
participate in a trade fair or simply make goodies for your customers?
No problem, we will help you achieve your goal and assist you in the creation.
Unbelievable visual impact in the shop
The diversity of our choice, both in terms of formulas and fragrances, will enable you to boost your pet litter department.
The impressive choice of TobeLoved® ranges will allow you to create a dedicated space in your shop.
A strong identity
An incredible packaging
Resolutely different, the packaging of the To Be Loved © cat litter will make the difference on the shelves. Understandable by all, it is printed in 4 languages (English, French, German and Spanish).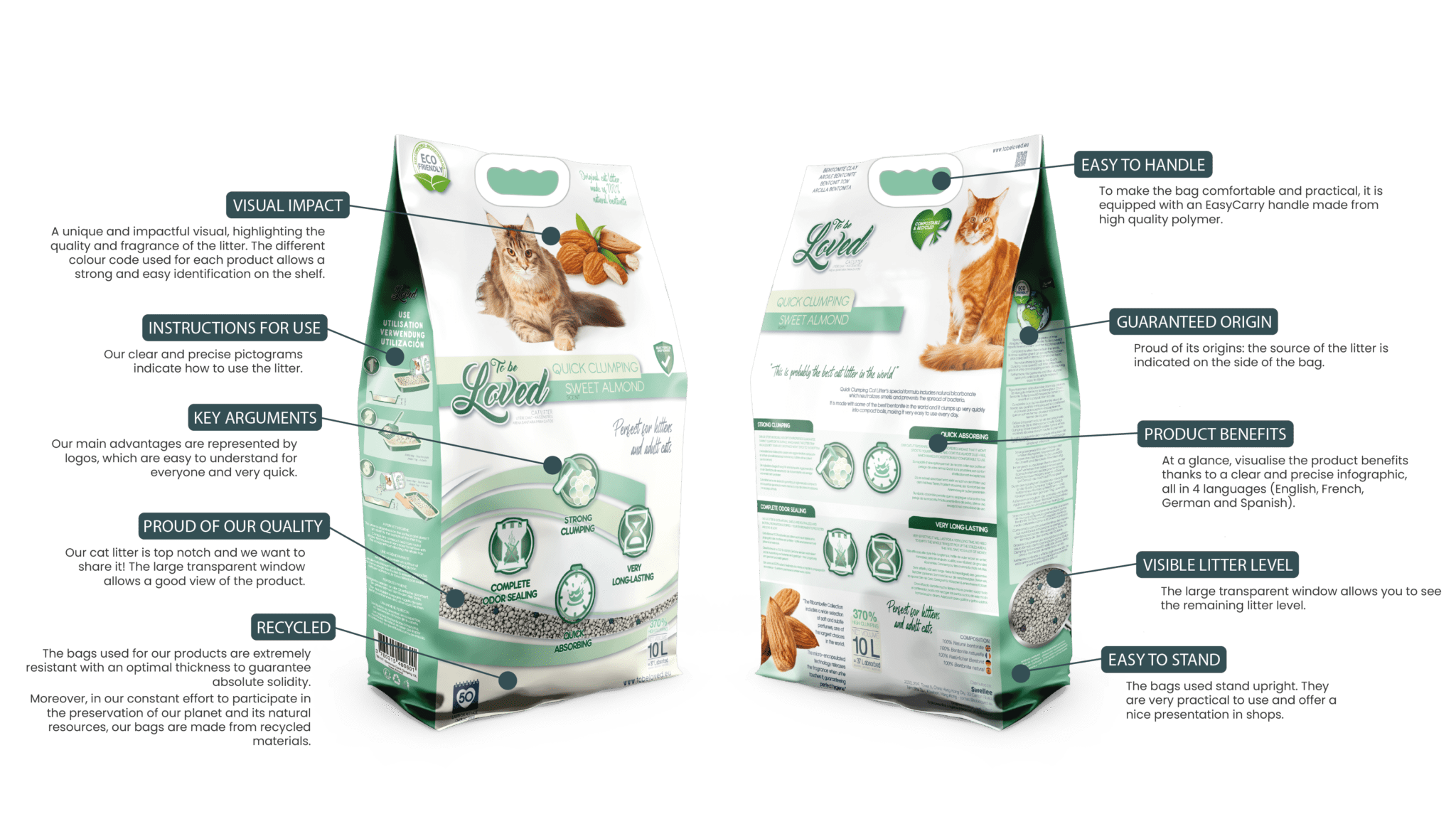 Convinced by our ability to accompany you?
So, what are you waiting for to contact us 😀 ?