Our marketing department is at your disposal.
On request, we can work with you on your communication projects or those of your clients.
You have an installation to carry out in-store, highlighting the ToBeLoved® range, a special event, or quite simply a communication, and we can support you and offer you adapted and personalized solutions.Our long experience in trade shows will also allow you to promote and showcase the ToBeLoved® brand, guaranteeing you the best presentation and optimal branding.
In summary, our partnership is not only limited to the sale of our products; the ToBeLoved® team is also there to support you daily.
We help you support our brand
Resolutely different, the packaging of the To Be Loved © cat litter will make the difference on the shelves. Understandable by all, it is printed in 4 languages (English, French, German and Spanish).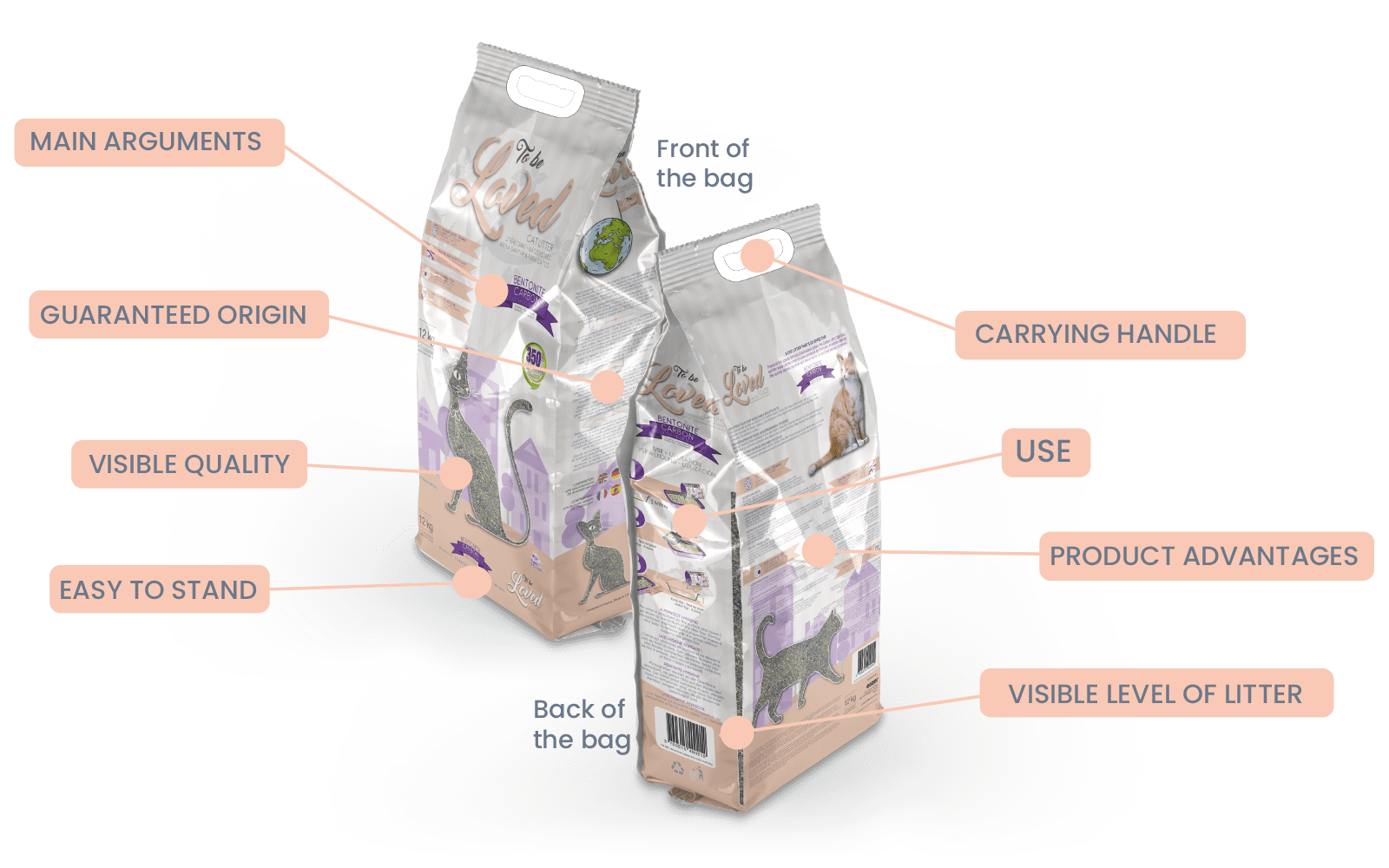 More details ? Please write us.